Desperate Pakistanis are not learning from their own mistakes. Another Pakistani politician has fallen prey to the Indian right-wing meme team on Twitter. This time it was the Federal Minister for Science & Technology in Pakistan, Fawad Hussain, who was made a fool of.
Pokershash, a popular account on Twitter, sent a direct message to Hussain where he claimed that he had to discuss something important for the national security of Pakistan. Along expected lines, Hussain replied, rather curtly, being aware of the misadventures of his comrade, Senator Rehman Malik.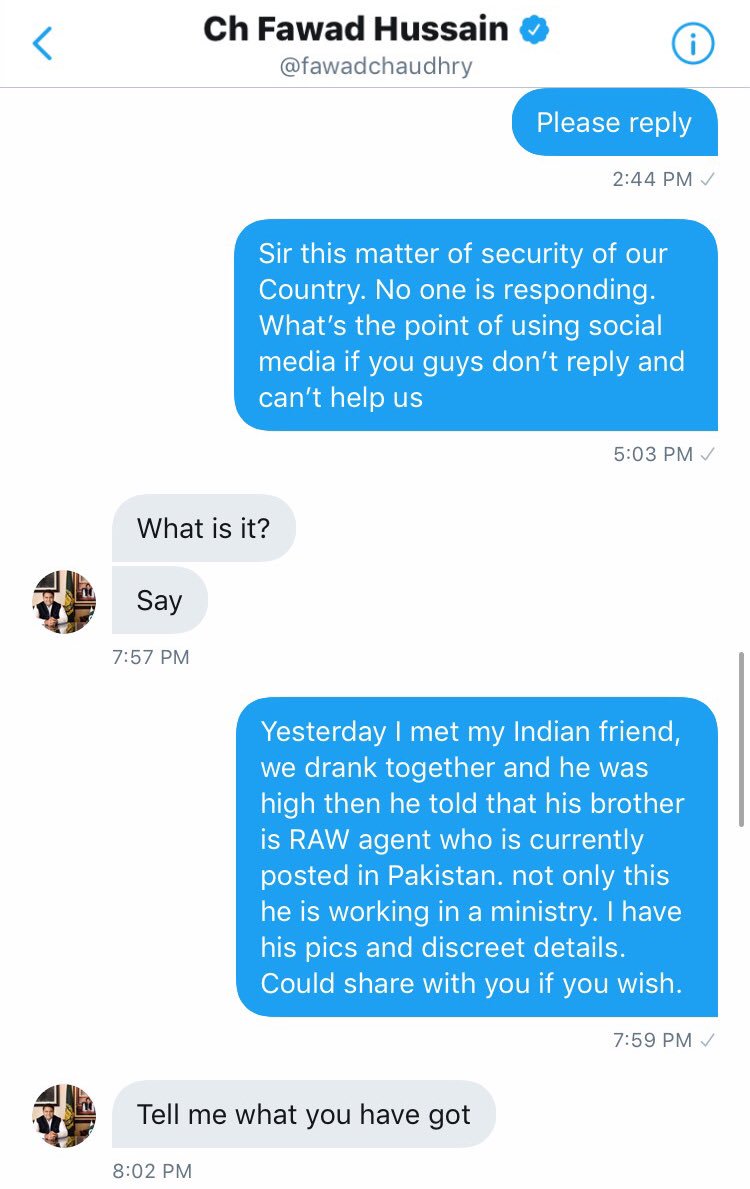 Pokershash then claimed that he was told by an intoxicated friend that his brother is currently a RAW agent posted in Pakistan. Furthermore, he was told that that the said is working in a ministry. This appears to have peaked Hussain's interest and he replied, "Tell me what you have got".
Pokershash then sent him a picture of Saif Ali Khan from the movie Agent Vinod where the actor played the character of an Indian spy. Hussain appears to be well acquainted with Bollywood. He replied angrily "What non sense he is actor". The Twitter user then replied that he was on a bike, so sent the wrong picture by mistake.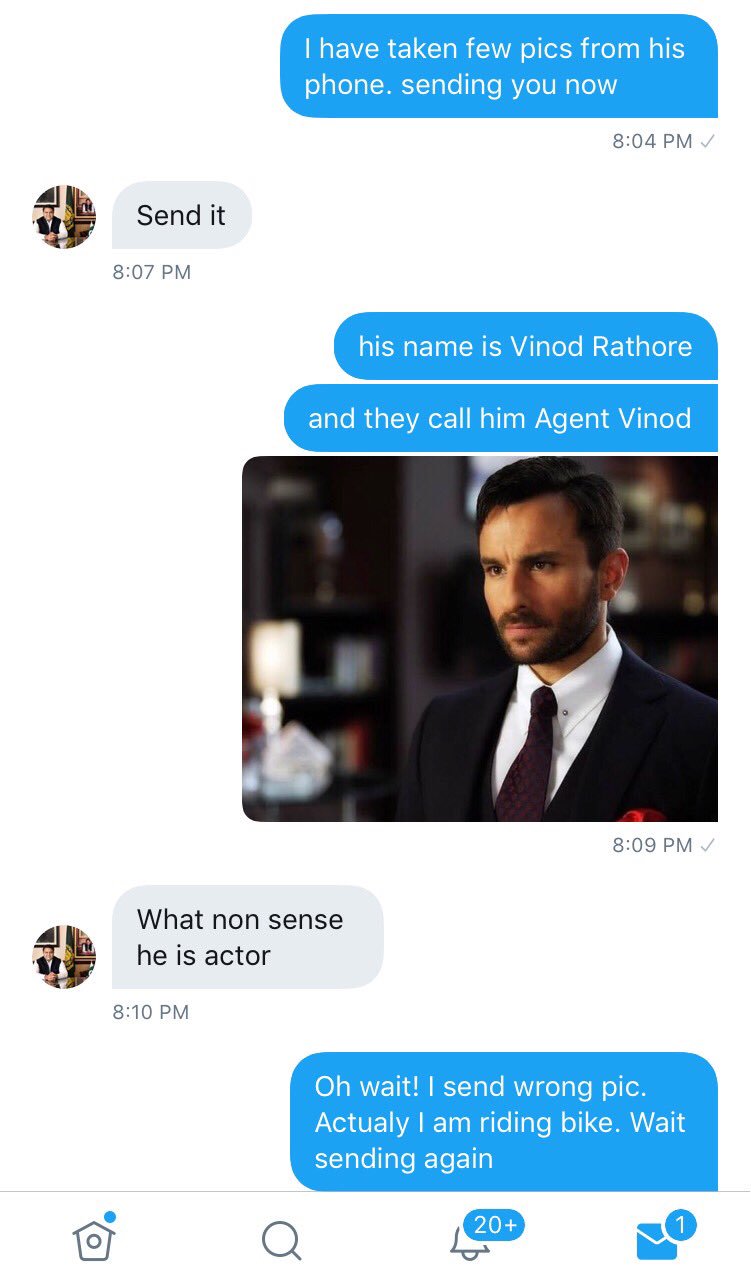 The Pakistani Minister was then sent a picture of John Abraham from the movie Madras Cafe. Hussain appears to be well acquainted with Abraham too, he replied again, "He is also an actor You are wasting my time".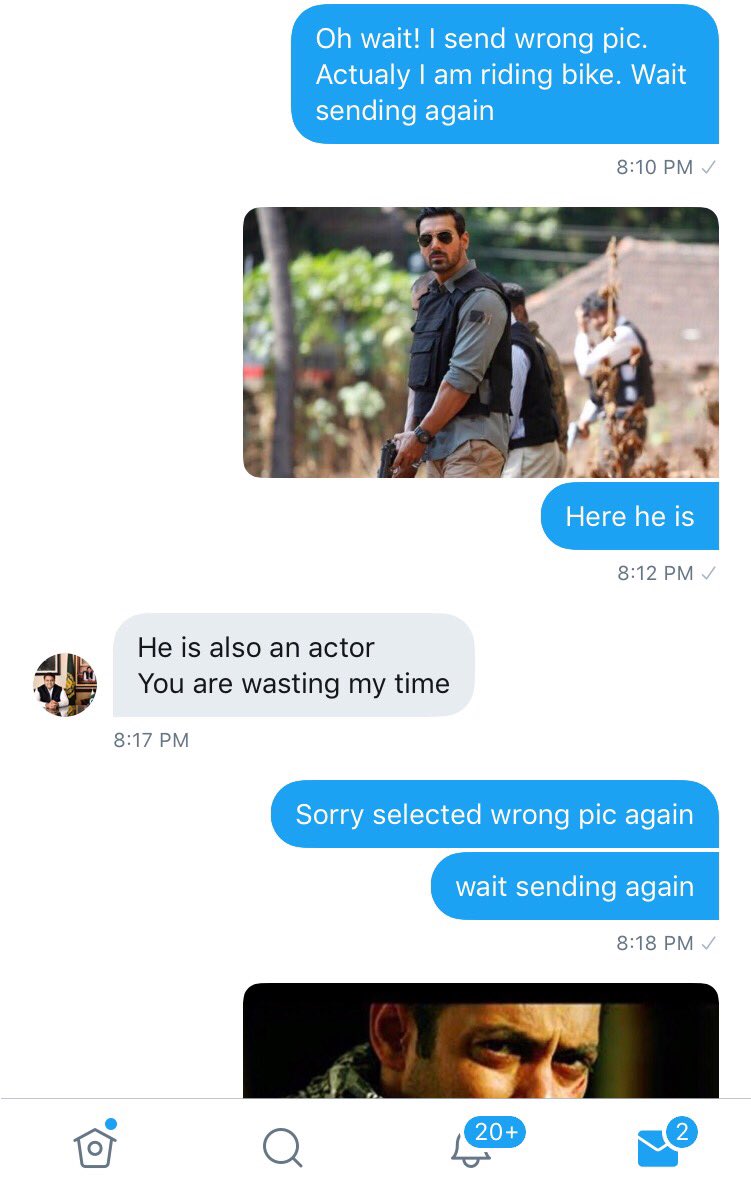 Pokershash then sent him a picture of Salman Khan from the movie 'Tiger Zinda Hai'. Hussain appears to have had enough and replied "Get Lost" and blocked the user. It was only minutes before Pokershash could send him an image of Alia Bhatt next, as the Twitter user revealed later.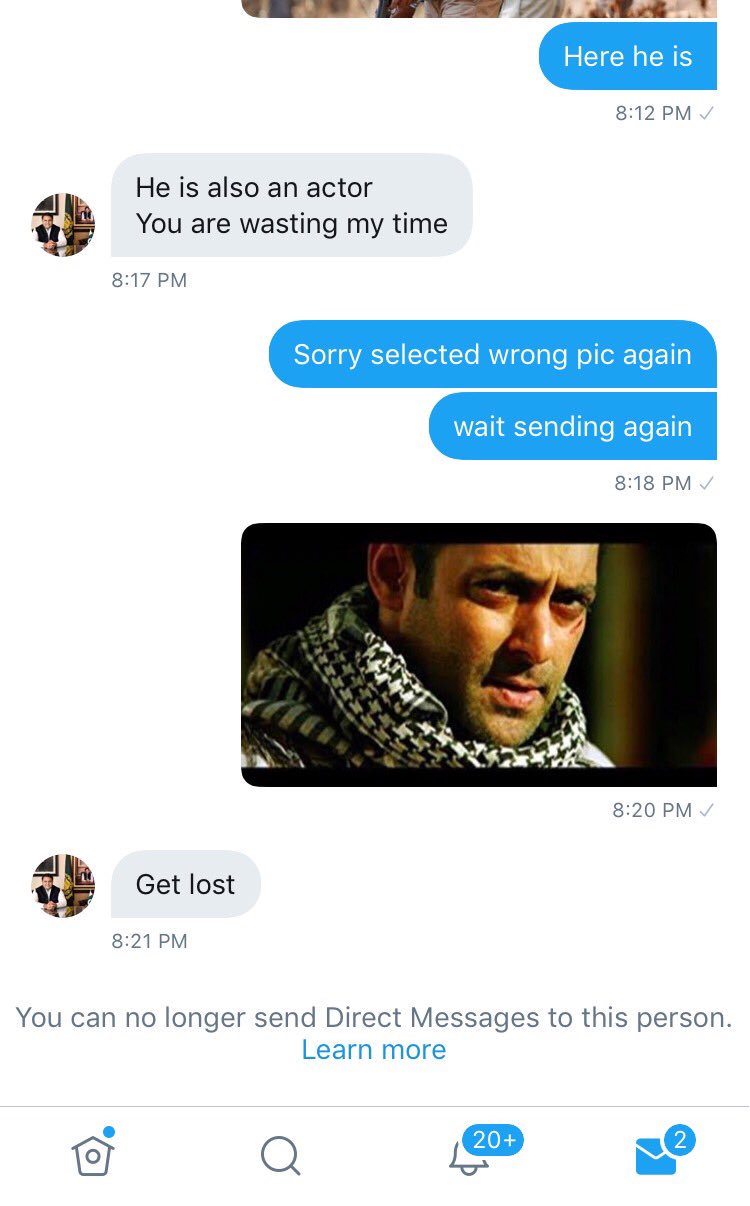 Alia Bhatt played a role of an undercover RAW in the popular movie Raazi based on the book 'Calling Sehman' based on the 1971 India-Pakistan war which resulted in formation of Bangladesh.
It is evidence of the desperation the Pakistani establishment is currently faced with that they are relying on Twitter users to supply them with information that could enable them to take on the might of the Indian government. And in an even bigger sense of irony, Hussain is the Science & Technology Minister of Pakistan.
Chaudhry, as idiotic as he comes across in the screenshots posted by Pokershash, does appear to have a few more IQ points than his comrade Senator Rehman Malik who was planning to send a screenshot from an Ajay Devgan movie to the UN as evidence of the apparent custodial torture P. Chidambaram was suffering.
While Pakistani Prime Minister Imran Khan is busy coming up with comical measures to highlight the Kashmir issue at the international level, his minister and colleagues appear to be busy highlighting the collective IQ of the country at the international stage.