Former Hindu Mahasabha leader and the founder of Hindu Samaj Party Kamlesh Tiwari has been brutally murdered by unknown assailants at his residence in Lucknow. As per reports, he had been shot at and his throat was slit.
Kamlesh Tiwari was propelled into national discourse for the first time when he was arrested by the then Akhilesh Yadav government in Uttar Pradesh for his remarks against Prophet Mohammad's sexuality in 2015. Muslim groups in Deoband, Saharanpur and West Bengal had launched massive riots and protests demanding Tiwari's death. His remarks were in response to controversial Samajwadi Party leader Azam Khan's remarks that many RSS karyakartas did not marry because they were gay.
Read: Former Hindu Mahasabha leader Kamlesh Tiwari who spent months in jail for insulting Prophet Muhammad brutally murdered in Lucknow
Kamlesh Tiwari spent over a year in jail merely because he called a certain someone gay. The National Security Act was slapped on him and the establishment which keeps sermonizing everyone else about the importance of 'freedom of expression' did not bat an eye. In September 2016, the Allahabad HC had finally quashed the NSA charges against him and he was released later.
It was quite clear even then that an individual's right to freedom of expression ends where the sentiments of the Muslim community begins. There is no evidence yet to suggest that the murder was motivated by communal motives as the investigation is still on. But people cannot be blamed for coming to that conclusion already considering the communal riots that took place in the aftermath of his comment and the hordes of people who were out on the streets demanding his death.
Every single person associated with establishment media who ignored Kamlesh Tiwari's plight and pretended to not be aware of him ought to be embarrassed by himself or herself today. Every single person who attempted to trivialize the severity of Islamic intolerance that was demonstrated in response to Kamlesh Tiwari's comment should be ashamed of themselves. Every single person who could not unequivocally condemn how hordes of Muslims were out in the streets demanding Tiwari's death should never dare to preach again. Every single person who tried to convince people that Hindutva is a bigger threat to India than Radical Islam ought to hang their boots in shame. And there are many of them.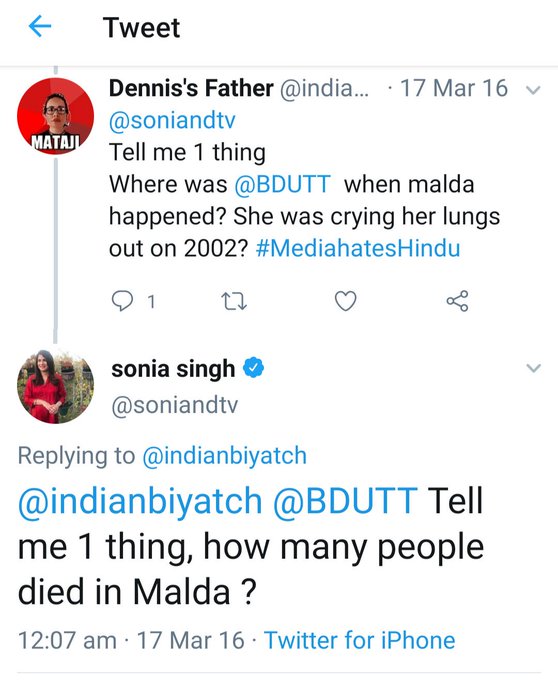 The timing of the murder, which occurred merely two days after arguments in the Ram Janambhoomi dispute were concluded, is an even greater cause of concern. The motivations for the crime haven't been determined yet and suspects haven't yet been named. However, it can be safely said that alarm bells must have started ringing at the highest echelons of the state government already.
Regardless of the motivations behind Tiwari's murder, his life serves as a stark reminder of the intolerance of significant sections of the Muslim community. The misery he had to endure is a stark reminder of the fact that no matter how much people may scream Hindutva, Radical Islamic Terrorism is the greatest threat that India faces today. And no matter of deluded screeching could wash away that fact.
If Kamlesh Tiwari's life teaches us anything, it is that Demography is Destiny. And absolute freedom of expression is fool's gold in a country where hordes of people are willing to go on a rampage demanding the death of an individual for a mere comment. It should also serve as a reminder of the urgent necessity for reforms within the Muslim community.
The manner in which he was treated by the establishment while he was alive exposes Indian secularism for the farce it is. Indian secularism that does not concern itself with the rights of Hindus. People who believe in this farce are willing to sacrifice Hindu lives gladly at the altar of their harebrained aspirations. Kamlesh Tiwari's legacy serves as a wake-up call for everyone who is yet unruffled by the threat of Radical Islam.